These are the Ubuntu security notices that affect the current supported releases of Ubuntu. These notices are also posted to the ubuntu-security-announce mailing list (list archive). To report a security vulnerability in an Ubuntu package, please contact the Ubuntu Security Team. You may also be interested in learning about Ubuntu security policies. For more details on a specific CVE or source package, please see the Ubuntu CVE Tracker.
You can also view the latest notices by subscribing to the RSS

or the Atom

feeds.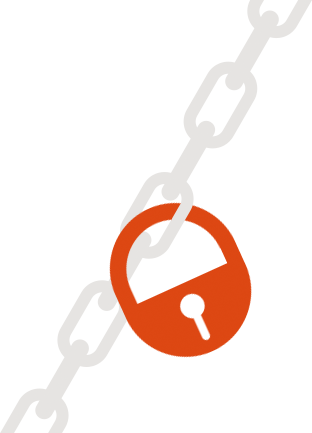 Latest notices
It was discovered that gunicorn improperly handled certain input. An attacker could potentially use this issue execute a cross-site scripting (XSS) attack.
19 June 2019 | ubuntu-16.04-lts
USN-4019-1 fixed several vulnerabilities in sqlite3. This update provides the corresponding update for Ubuntu 12.04 ESM and 14.04 ESM. Original advisory details: It was discovered that SQLite incorrectly handled certain SQL files. An attacker could possibly use this issue to execute arbitrary code or cause a denial of service….
19 June 2019 | ubuntu-14.04-esm, ubuntu-12.04-esm
A type confusion bug was discovered in Firefox. If a user were tricked in to opening a specially crafted website, an attacker could exploit this by causing a denial of service, or executing arbitrary code.
19 June 2019 | ubuntu-19.04, ubuntu-18.10, ubuntu-18.04-lts, ubuntu-16.04-lts
Daniel P. Berrangé discovered that libvirt incorrectly handled socket permissions. A local attacker could possibly use this issue to access libvirt. (CVE-2019-10132) It was discovered that libvirt incorrectly performed certain permission checks. A remote attacker could possibly use this issue to access the guest agent and cause a denial of…
19 June 2019 | ubuntu-19.04, ubuntu-18.10
It was discovered that SQLite incorrectly handled certain SQL files. An attacker could possibly use this issue to execute arbitrary code or cause a denial of service. This issue only affected Ubuntu 16.04 LTS. (CVE-2017-2518, CVE-2017-2520) It was discovered that SQLite incorrectly handled certain queries. An attacker could possibly use this…
19 June 2019 | ubuntu-19.04, ubuntu-18.10, ubuntu-18.04-lts, ubuntu-16.04-lts
It was discovered that Samba incorrectly handled certain RPC messages. A remote attacker could possibly use this issue to cause Samba to crash, resulting in a denial of service. (CVE-2019-12435) It was discovered that Samba incorrectly handled LDAP pages searches. A remote attacker could possibly use this issue to cause Samba to crash, resulting…
19 June 2019 | ubuntu-19.04
Jonathan Looney discovered that the TCP retransmission queue implementation in the Linux kernel could be fragmented when handling certain TCP Selective Acknowledgment (SACK) sequences. A remote attacker could use this to cause a denial of service. (CVE-2019-11478) Jonathan Looney discovered that an integer overflow existed in the Linux kernel…
17 June 2019 | ubuntu-19.04, ubuntu-18.10, ubuntu-18.04-lts, ubuntu-16.04-lts
USN-4017-1 fixed vulnerabilities in the Linux kernel for Ubuntu. This update provides the corresponding updates for the Linux kernel for Ubuntu 16.04 ESM and Ubuntu 14.04 ESM. Jonathan Looney discovered that the TCP retransmission queue implementation in the Linux kernel could be fragmented when handling certain TCP Selective Acknowledgment…
17 June 2019 | ubuntu-14.04-esm, ubuntu-12.04-esm
USN-3991-1 fixed vulnerabilities in Firefox, and USN-3991-2 fixed a subsequent regression. The update caused an additional regression that resulted in Firefox failing to load correctly after executing it in safe mode. This update fixes the problem. We apologize for the inconvenience. Original advisory details: Multiple security issues were…
14 June 2019 | ubuntu-19.04, ubuntu-18.10, ubuntu-18.04-lts, ubuntu-16.04-lts
USN-4015-1 fixed a vulnerability in DBus. This update provides the corresponding update for Ubuntu 12.04 ESM and Ubuntu 14.04 ESM. Original advisory details: Joe Vennix discovered that DBus incorrectly handled DBUS_COOKIE_SHA1 authentication. A local attacker could possibly use this issue to bypass authentication and connect to DBus servers…
12 June 2019 | ubuntu-14.04-esm, ubuntu-12.04-esm