These are the Ubuntu security notices that affect the current supported releases of Ubuntu. These notices are also posted to the ubuntu-security-announce mailing list (list archive). To report a security vulnerability in an Ubuntu package, please contact the Ubuntu Security Team. You may also be interested in learning about Ubuntu security policies. For more details on a specific CVE or source package, please see the Ubuntu CVE Tracker.
You can also view the latest notices by subscribing to the RSS

or the Atom

feeds.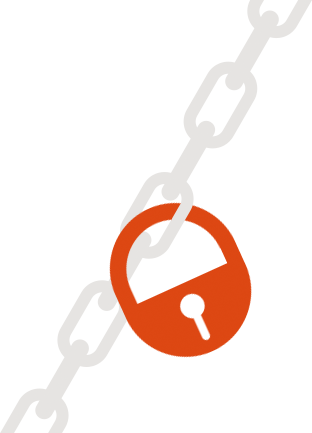 Latest notices
Stefan Metzmacher discovered that the Samba SMB server did not properly prevent clients from escaping outside the share root directory in some situations. An attacker could use this to gain access to files outside of the Samba share, where allowed by the permissions of the underlying filesystem.
3 September 2019 | ubuntu-19.04
It was discovered that the systemd-resolved D-Bus interface did not enforce appropriate access controls. A local unprivileged user could exploit this to modify a system's DNS resolver settings.
3 September 2019 | ubuntu-19.04, ubuntu-18.04-lts
It was discovered that Irssi incorrectly handled certain CAP requests. An attacker could possibly use this issue to cause a denial of service or execute arbitrary code.
3 September 2019 | ubuntu-19.04
It was discovered that the alarmtimer implementation in the Linux kernel contained an integer overflow vulnerability. A local attacker could use this to cause a denial of service. (CVE-2018-13053) Wen Xu discovered that the XFS filesystem implementation in the Linux kernel did not properly track inode validations. An attacker could use this to…
2 September 2019 | ubuntu-18.04-lts, ubuntu-16.04-lts
It was discovered that a heap buffer overflow existed in the Marvell Wireless LAN device driver for the Linux kernel. An attacker could use this to cause a denial of service (system crash) or possibly execute arbitrary code. (CVE-2019-10126) Amit Klein and Benny Pinkas discovered that the Linux kernel did not sufficiently randomize IP ID values…
2 September 2019 | ubuntu-19.04
It was discovered that a use-after-free error existed in the block layer subsystem of the Linux kernel when certain failure conditions occurred. A local attacker could possibly use this to cause a denial of service (system crash) or possibly execute arbitrary code. (CVE-2018-20856) Amit Klein and Benny Pinkas discovered that the Linux kernel did…
2 September 2019 | ubuntu-16.04-lts
Hui Peng and Mathias Payer discovered that the Option USB High Speed driver in the Linux kernel did not properly validate metadata received from the device. A physically proximate attacker could use this to cause a denial of service (system crash). (CVE-2018-19985) Zhipeng Xie discovered that an infinite loop could triggered in the CFS Linux…
2 September 2019 | ubuntu-18.04-lts, ubuntu-16.04-lts
Amit Klein and Benny Pinkas discovered that the Linux kernel did not sufficiently randomize IP ID values generated for connectionless networking protocols. A remote attacker could use this to track particular Linux devices. (CVE-2019-10638) Praveen Pandey discovered that the Linux kernel did not properly validate sent signals in some situations…
2 September 2019 | ubuntu-19.04, ubuntu-18.04-lts
USN-3934-1 fixed a vulnerability in Policykit. This update provides the corresponding update for Ubuntu 12.04 ESM. Original advisory details: It was discovered that PolicyKit incorrectly relied on the fork() system call in the Linux kernel being atomic. A local attacker could possibly use this issue to gain access to services that have cached…
2 September 2019 | ubuntu-12.04-esm
Stefan Eissing discovered that the HTTP/2 implementation in Apache did not properly handle upgrade requests from HTTP/1.1 to HTTP/2 in some situations. A remote attacker could use this to cause a denial of service (daemon crash). This issue only affected Ubuntu 18.04 LTS and Ubuntu 19.04. (CVE-2019-0197) Craig Young discovered that a memory…
29 August 2019 | ubuntu-19.04, ubuntu-18.04-lts, ubuntu-16.04-lts