These are the Ubuntu security notices that affect the current supported releases of Ubuntu. These notices are also posted to the ubuntu-security-announce mailing list (list archive). To report a security vulnerability in an Ubuntu package, please contact the Ubuntu Security Team. You may also be interested in learning about Ubuntu security policies. For more details on a specific CVE or source package, please see the Ubuntu CVE Tracker.
You can also view the latest notices by subscribing to the RSS

or the Atom

feeds.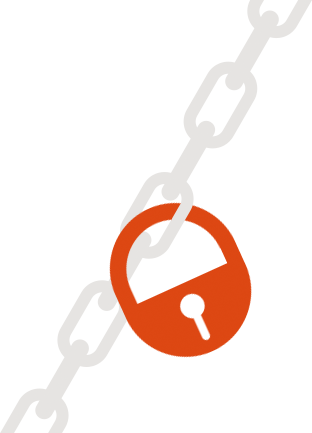 Latest notices
Jack Louis of Dyad Security discovered that Perl did not sufficiently check the explicit length argument in format strings. Specially crafted format strings with overly large length arguments led to a crash of the Perl interpreter or even to execution of arbitrary attacker-defined code with the privileges of the user running the…
2 December 2005 | ubuntu-5.10, ubuntu-5.04, ubuntu-4.10
The Oulu University Secure Programming Group discovered a remote Denial of Service vulnerability in the racoon daemon. When the daemon is configured to use aggressive mode, then it did not check whether the peer sent all required payloads during the IKE negotiation phase. A malicious IPsec peer could exploit this to crash the racoon…
1 December 2005 | ubuntu-5.10, ubuntu-5.04, ubuntu-4.10
Sam Varshavchik discovered several buffer overflows in the HTBoundary_put_block() function. By sending specially crafted HTTP multipart/byteranges MIME messages, a malicious HTTP server could trigger an out of bounds memory access in the libwww library, which causes the program that uses the library to crash.
1 December 2005 | ubuntu-5.10, ubuntu-5.04, ubuntu-4.10
22 November 2005 |
Two buffer overflows were discovered in the 'pnmtopng' tool, which were triggered by processing an image with exactly 256 colors when using the -alpha option (CVE-2005-3662) or by processing a text file with very long lines when using the -text option (CVE-2005-3632). A remote attacker could exploit these to execute arbitrary code by tricking an…
22 November 2005 | ubuntu-5.10, ubuntu-5.04, ubuntu-4.10
A buffer overflow has been discovered in the SVG importer of Inkscape. By tricking an user into opening a specially crafted SVG image this could be exploited to execute arbitrary code with the privileges of the Inkscape user.
21 November 2005 | ubuntu-5.10
USN-190-1 fixed a vulnerability in the net-snmp library. It was discovered that the same problem also affects the ucs-snmp implementation (which is used by the Cyrus email server). Original advisory: A remote Denial of Service has been discovered in the SMNP (Simple Network Management Protocol) library. If a SNMP agent uses TCP sockets for…
21 November 2005 | ubuntu-5.10, ubuntu-5.04, ubuntu-4.10
Two integer overflows have been discovered in the XPM image loader of the GDK pixbuf library. By tricking an user into opening a specially crafted XPM image with any Gnome desktop application that uses this library, this could be exploited to execute arbitrary code with the privileges of the user running the application. (CVE-2005-2976,…
16 November 2005 | ubuntu-5.10, ubuntu-5.04, ubuntu-4.10
USN-148-1 and USN-151-1 fixed two security flaws in zlib, which could be exploited to cause Denial of Service attacks or even arbitrary code execution with malicious data streams. Since lsb-rpm is statically linked against the zlib library, it is also affected by these issues. The updated packagages have been rebuilt against the fixed…
9 November 2005 | ubuntu-5.10, ubuntu-5.04, ubuntu-4.10
Thomas Wolff and Miloslav Trmac discovered a race condition in the fetchmailconf program. The output configuration file was initially created with insecure permissions, and secure permissions were applied after writing the configuration into the file. During this time, the file was world readable on a standard system (unless the user…
8 November 2005 | ubuntu-5.10, ubuntu-5.04, ubuntu-4.10