These are the Ubuntu security notices that affect the current supported releases of Ubuntu. These notices are also posted to the ubuntu-security-announce mailing list (list archive). To report a security vulnerability in an Ubuntu package, please contact the Ubuntu Security Team. You may also be interested in learning about Ubuntu security policies. For more details on a specific CVE or source package, please see the Ubuntu CVE Tracker.
You can also view the latest notices by subscribing to the RSS

or the Atom

feeds.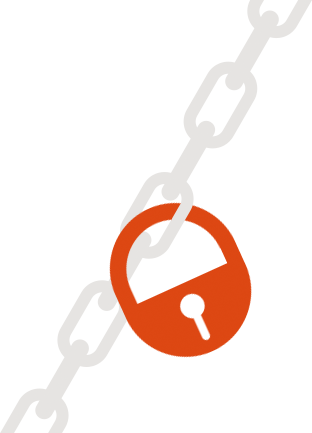 Latest notices
USN-327-1 fixed several vulnerabilities in Firefox. Unfortunately the new version introduced a regression in the handling of streamed media. Embedded media which were linked with a scheme other than http:// did not work any more. This update fixes this regression.
1 August 2006 | ubuntu-6.06-lts
Various flaws have been reported that allow an attacker to execute arbitrary code with user privileges by tricking the user into opening a malicious email containing JavaScript. Please note that JavaScript is disabled by default for emails, and it is not recommended to enable it. (CVE-2006-3113, CVE-2006-3802, CVE-2006-3803,…
29 July 2006 | ubuntu-6.06-lts
Mark Dowd discovered an off-by-one buffer overflow in the mod_rewrite module's ldap scheme handling. On systems which activate "RewriteEngine on", a remote attacker could exploit certain rewrite rules to crash Apache, or potentially even execute arbitrary code (this has not been verified). "RewriteEngine on" is disabled by default. Systems which…
28 July 2006 | ubuntu-6.06-lts, ubuntu-5.10, ubuntu-5.04
Various flaws have been reported that allow an attacker to execute arbitrary code with user privileges by tricking the user into opening a malicious URL. (CVE-2006-3113, CVE-2006-3677, CVE-2006-3801, CVE-2006-3803, CVE-2006-3805, CVE-2006-3806, CVE-2006-3807, CVE-2006-3809, CVE-2006-3811, CVE-2006-3812) cross-site scripting vulnerabilities were…
28 July 2006 | ubuntu-6.06-lts
Yan Rong Ge discovered that heartbeat did not set proper permissions for an allocated shared memory segment. A local attacker could exploit this to render the heartbeat service unavailable (Denial of Service).
28 July 2006 | ubuntu-6.06-lts, ubuntu-5.10, ubuntu-5.04
The alias function, certain directory operations, and regular expressions did not correctly implement safe levels. Depending on the application these flaws might allow attackers to bypass safe level restrictions and perform unintended operations.
28 July 2006 | ubuntu-6.06-lts, ubuntu-5.10, ubuntu-5.04
An integer overflow has been discovered in the FreeType library. By tricking a user into installing and/or opening a specially crafted font file, these could be exploited to execute arbitrary code with the privileges of that user.
28 July 2006 | ubuntu-6.06-lts, ubuntu-5.10, ubuntu-5.04
USN-320-2 fixed several vulnerabilities in PHP. James Manning discovered that the Ubuntu 5.04 update introduced a regression, the function tempnam() caused a crash of the PHP interpreter in some circumstances. The updated packages fix this. We apologize for the inconvenience.
26 July 2006 | ubuntu-5.04
USN-297-1 fixed several vulnerabilities in Thunderbird for the Ubuntu 6.06 LTS release. This update provides the corresponding fixes for Ubuntu 5.04 and Ubuntu 5.10. For reference, these are the details of the original USN: Jonas Sicking discovered that under some circumstances persisted XUL attributes are associated with the wrong URL. A…
26 July 2006 | ubuntu-5.10, ubuntu-5.04
Jonas Sicking discovered that under some circumstances persisted XUL attributes are associated with the wrong URL. A malicious web site could exploit this to execute arbitrary code with the privileges of the user. (MFSA 2006-35, CVE-2006-2775) Paul Nickerson discovered that content-defined setters on an object prototype were getting called by…
26 July 2006 | ubuntu-5.10, ubuntu-5.04