These are the Ubuntu security notices that affect the current supported releases of Ubuntu. These notices are also posted to the ubuntu-security-announce mailing list (list archive). To report a security vulnerability in an Ubuntu package, please contact the Ubuntu Security Team. You may also be interested in learning about Ubuntu security policies. For more details on a specific CVE or source package, please see the Ubuntu CVE Tracker.
You can also view the latest notices by subscribing to the RSS

or the Atom

feeds.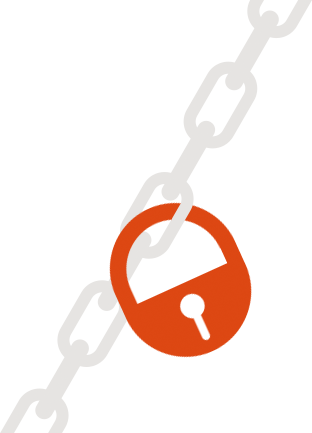 Latest notices
It was discovered that a race condition existed in the vsock address family implementation of the Linux kernel that could lead to a use-after-free condition. A local attacker in a guest virtual machine could use this to expose sensitive information (host machine kernel memory). (CVE-2018-14625) Cfir Cohen discovered that a use-after-free…
4 February 2019 | ubuntu-18.10
USN-3871-1 fixed vulnerabilities in the Linux kernel for Ubuntu 18.04 LTS. Unfortunately, that update introduced regressions with docking station displays and mounting ext4 file systems with the meta_bg option enabled. This update fixes the problems. We apologize for the inconvenience. Original advisory details: Wen Xu discovered that a…
31 January 2019 | ubuntu-18.04-lts
It was discovered that LibVNCServer incorrectly handled certain operations. A remote attacker able to connect to applications using LibVNCServer could possibly use this issue to obtain sensitive information, cause a denial of service, or execute arbitrary code.
31 January 2019 | ubuntu-18.10, ubuntu-18.04-lts, ubuntu-16.04-lts, ubuntu-14.04-lts
USN-3876-1 fixed a vulnerability in Avahi. This update provides the corresponding update for Ubuntu 12.04 ESM. Original advisory details: Chad Seaman discovered that Avahi incorrectly handled certain messages. An attacker could possibly use this issue to cause a denial of service. (CVE-2017-6519, CVE-2018-1000845)
31 January 2019 | ubuntu-12.04-esm
Chad Seaman discovered that Avahi incorrectly handled certain messages. An attacker could possibly use this issue to cause a denial of service. (CVE-2017-6519, CVE-2018-1000845)
31 January 2019 | ubuntu-18.10, ubuntu-18.04-lts, ubuntu-16.04-lts, ubuntu-14.04-lts
It was discovered that a memory disclosure issue existed in the OpenJDK Library subsystem. An attacker could use this to expose sensitive information and possibly bypass Java sandbox restrictions. (CVE-2019-2422)
30 January 2019 | ubuntu-18.10, ubuntu-16.04-lts
Multiple security issues were discovered in Firefox. If a user were tricked in to opening a specially crafted website, an attacker could potentially exploit these to cause a denial of service, gain additional privileges by escaping the sandbox, or execute arbitrary code. (CVE-2018-18500, CVE-2018-18501, CVE-2018-18502,…
30 January 2019 | ubuntu-18.10, ubuntu-18.04-lts, ubuntu-16.04-lts, ubuntu-14.04-lts
It was discovered that Open vSwitch incorrectly decoded certain packets. A remote attacker could possibly use this issue to cause Open vSwitch to crash, resulting in a denial of service. (CVE-2018-17204) It was discovered that Open vSwitch incorrectly handled processing certain flows. A remote attacker could possibly use this issue to cause…
30 January 2019 | ubuntu-18.04-lts, ubuntu-16.04-lts
It was discovered that a race condition existed in the vsock address family implementation of the Linux kernel that could lead to a use-after-free condition. A local attacker in a guest virtual machine could use this to expose sensitive information (host machine kernel memory). (CVE-2018-14625) Cfir Cohen discovered that a use-after-free…
29 January 2019 | ubuntu-18.04-lts
Wen Xu discovered that a use-after-free vulnerability existed in the ext4 filesystem implementation in the Linux kernel. An attacker could use this to construct a malicious ext4 image that, when mounted, could cause a denial of service (system crash) or possibly execute arbitrary code. (CVE-2018-10876, CVE-2018-10879) Wen Xu discovered that a…
29 January 2019 | ubuntu-18.04-lts