These are the Ubuntu security notices that affect the current supported releases of Ubuntu. These notices are also posted to the ubuntu-security-announce mailing list (list archive). To report a security vulnerability in an Ubuntu package, please contact the Ubuntu Security Team. You may also be interested in learning about Ubuntu security policies. For more details on a specific CVE or source package, please see the Ubuntu CVE Tracker.
You can also view the latest notices by subscribing to the RSS

or the Atom

feeds.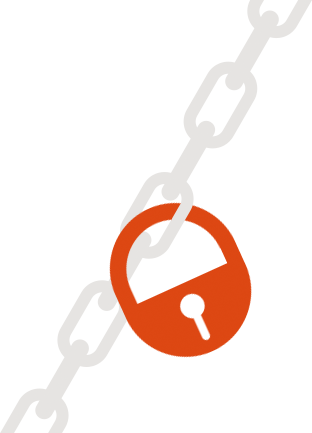 Latest notices
Multiple security issues were discovered in Thunderbird. If a user were tricked in to opening a specially crafted website in a browsing context, an attacker could potentially exploit these to cause a denial of service via application crash, install lightweight themes without user interaction, or execute arbitrary code. (CVE-2018-5150,…
25 May 2018 | ubuntu-18.04-lts, ubuntu-17.10, ubuntu-16.04-lts, ubuntu-14.04-lts
USN-3598-1 fixed a vulnerability in curl. This update provides the corresponding update for Ubuntu 12.04 ESM. Original advisory details: Phan Thanh discovered that curl incorrectly handled certain FTP paths. An attacker could use this to cause a denial of service or possibly execute arbitrary code. (CVE-2018-1000120) Dario Weisser…
24 May 2018 | ubuntu-12.04-esm
Frediano Ziglio discovered that Spice incorrectly handled certain client messages. An attacker could possibly use this to cause Spice to crash, resulting in a denial of service, or possibly execute arbitrary code.
23 May 2018 | ubuntu-18.04-lts, ubuntu-17.10, ubuntu-16.04-lts, ubuntu-14.04-lts
It was discovered that the procps-ng top utility incorrectly read its configuration file from the current working directory. A local attacker could possibly use this issue to escalate privileges. (CVE-2018-1122) It was discovered that the procps-ng ps tool incorrectly handled memory. A local user could possibly use this issue to cause a denial of…
23 May 2018 | ubuntu-18.04-lts, ubuntu-17.10, ubuntu-16.04-lts, ubuntu-14.04-lts
It was discovered that the netlink subsystem in the Linux kernel did not properly restrict observations of netlink messages to the appropriate net namespace. A local attacker could use this to expose sensitive information (kernel netlink traffic). (CVE-2017-17449) Tuba Yavuz discovered that a double-free error existed in the USBTV007 driver of…
22 May 2018 | ubuntu-17.10
Tuba Yavuz discovered that a double-free error existed in the USBTV007 driver of the Linux kernel. A local attacker could use this to cause a denial of service (system crash) or possibly execute arbitrary code. (CVE-2017-17975) It was discovered that a race condition existed in the F2FS implementation in the Linux kernel. A local attacker could…
22 May 2018 | ubuntu-16.04-lts
USN-3655-1 fixed vulnerabilities and added mitigations in the Linux kernel for Ubuntu 14.04 LTS. This update provides the corresponding updates for the Linux Hardware Enablement (HWE) kernel from Ubuntu 14.04 LTS for Ubuntu 12.04 ESM. Jann Horn and Ken Johnson discovered that microprocessors utilizing speculative execution of a memory read may…
22 May 2018 | ubuntu-12.04-esm
Jann Horn and Ken Johnson discovered that microprocessors utilizing speculative execution of a memory read may allow unauthorized memory reads via a sidechannel attack. This flaw is known as Spectre Variant 4. A local attacker could use this to expose sensitive information, including kernel memory. (CVE-2018-3639) Jan H. Schönherr discovered that…
22 May 2018 | ubuntu-14.04-lts
USN-3654-1 fixed vulnerabilities and added mitigations in the Linux kernel for Ubuntu 16.04 LTS. This update provides the corresponding updates for the Linux Hardware Enablement (HWE) kernel from Ubuntu 16.04 LTS for Ubuntu 14.04 LTS. Jann Horn and Ken Johnson discovered that microprocessors utilizing speculative execution of a memory read may…
22 May 2018 | ubuntu-14.04-lts
Jann Horn and Ken Johnson discovered that microprocessors utilizing speculative execution of a memory read may allow unauthorized memory reads via a sidechannel attack. This flaw is known as Spectre Variant 4. A local attacker could use this to expose sensitive information, including kernel memory. (CVE-2018-3639) Tuba Yavuz discovered that a…
22 May 2018 | ubuntu-16.04-lts