These are the Ubuntu security notices that affect the current supported releases of Ubuntu. These notices are also posted to the ubuntu-security-announce mailing list (list archive). To report a security vulnerability in an Ubuntu package, please contact the Ubuntu Security Team. You may also be interested in learning about Ubuntu security policies. For more details on a specific CVE or source package, please see the Ubuntu CVE Tracker.
You can also view the latest notices by subscribing to the RSS

or the Atom

feeds.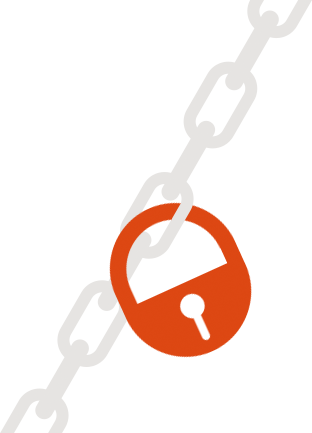 Latest notices
It was discovered that Memcached incorrectly handled reusing certain items. A remote attacker could possibly use this issue to cause Memcached to crash, resulting in a denial of service.
19 March 2018 | ubuntu-17.10, ubuntu-16.04-lts, ubuntu-14.04-lts
It was discovered that PHP incorrectly handled certain stream metadata. A remote attacker could possibly use this issue to set arbitrary metadata. This issue only affected Ubuntu 14.04 LTS. (CVE-2016-10712) It was discovered that PHP incorrectly handled the PHAR 404 error page. A remote attacker could possibly use this issue to conduct…
19 March 2018 | ubuntu-17.10, ubuntu-16.04-lts, ubuntu-14.04-lts
An out-of-bounds write was discovered when processing Vorbis audio data. If a user were tricked in to opening a specially crafted website, an attacker could exploit this to cause a denial of service, or execute arbitrary code. (CVE-2018-5146)
16 March 2018 | ubuntu-17.10, ubuntu-16.04-lts, ubuntu-14.04-lts
Phan Thanh discovered that curl incorrectly handled certain FTP paths. An attacker could use this to cause a denial of service or possibly execute arbitrary code. (CVE-2018-1000120) Dario Weisser discovered that curl incorrectly handled certain LDAP URLs. An attacker could possibly use this issue to cause a denial of…
15 March 2018 | ubuntu-17.10, ubuntu-16.04-lts, ubuntu-14.04-lts
USN-3597-1 fixed vulnerabilities in the Linux kernel for Ubuntu 17.10. This update provides the corresponding updates for the Linux Hardware Enablement (HWE) kernel from Ubuntu 17.10 for Ubuntu 16.04 LTS. USNS 3541-2 and 3523-2 provided mitigations for Spectre and Meltdown (CVE-2017-5715, CVE-2017-5753, CVE-2017-5754) for the i386, amd64, and…
15 March 2018 | ubuntu-16.04-lts
USNS 3541-1 and 3523-1 provided mitigations for Spectre and Meltdown (CVE-2017-5715, CVE-2017-5753, CVE-2017-5754) for the i386, amd64, and ppc64el architectures in Ubuntu 17.10. This update provides the corresponding mitigations for the arm64 architecture. Original advisory details: Jann Horn discovered that microprocessors utilizing…
15 March 2018 | ubuntu-17.10
Multiple security issues were discovered in Firefox. If a user were tricked in to opening a specially crafted website, an attacker could potentially exploit these to cause a denial of service via application crash or opening new tabs, escape the sandbox, bypass same-origin restrictions, obtain sensitive information, confuse the user…
14 March 2018 | ubuntu-17.10, ubuntu-16.04-lts, ubuntu-14.04-lts
Björn Baumbach discovered that Samba incorrectly validated permissions when changing account passwords via LDAP. An authenticated attacker could use this issue to change the password of other users, including administrators, and perform actions as those users. (CVE-2018-1057) It was discovered that Samba incorrectly validated inputs to the RPC…
13 March 2018 | ubuntu-17.10, ubuntu-16.04-lts, ubuntu-14.04-lts
USN-3542-1 mitigated CVE-2017-5715 (Spectre Variant 2) for the amd64 architecture in Ubuntu 14.04 LTS. This update provides the compiler-based retpoline kernel mitigation for the amd64 and i386 architectures. Original advisory details: Jann Horn discovered that microprocessors utilizing speculative execution and branch prediction may allow…
9 March 2018 | ubuntu-14.04-lts
USN-3592-1 fixed several vulnerabilities in ClamAV. This update provides the corresponding update for Ubuntu 12.04 ESM. Original advisory details: It was discovered that ClamAV incorrectly handled parsing certain PDF files. A remote attacker could use this issue to cause ClamAV to crash, resulting in a denial of service, or possibly execute…
8 March 2018 | ubuntu-12.04-esm